The automotive value chain is going through a transformation on all levels: dealerships have to adapt to new powertrains and the "millennial" customer, OEMs have to modify their business models towards products as a service, and new structural players like utilities and infrastructure providers are entering the ecosystem. In a changing environment like this, flexibility and innovation are key. This also means that companies stand to benefit from increased levels of diversity in their workforce.
At this year's 34th edition of our annual meeting of the automotive industry, IESE AUTO, we hope to shed some light on these questions while also addressing the "classic" questions relating to the Spanish, European and global markets. In doing so, we will continue our tradition of providing a premier platform for senior executives from the automotive industry, industry experts and leading academics to exchange ideas about the future of the "industry of industries".
With the expert contribution of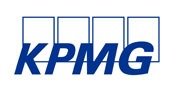 Supporting Companies

Can we help you with this Meeting?
Lourdes Bosch
IESE Industry Meetings